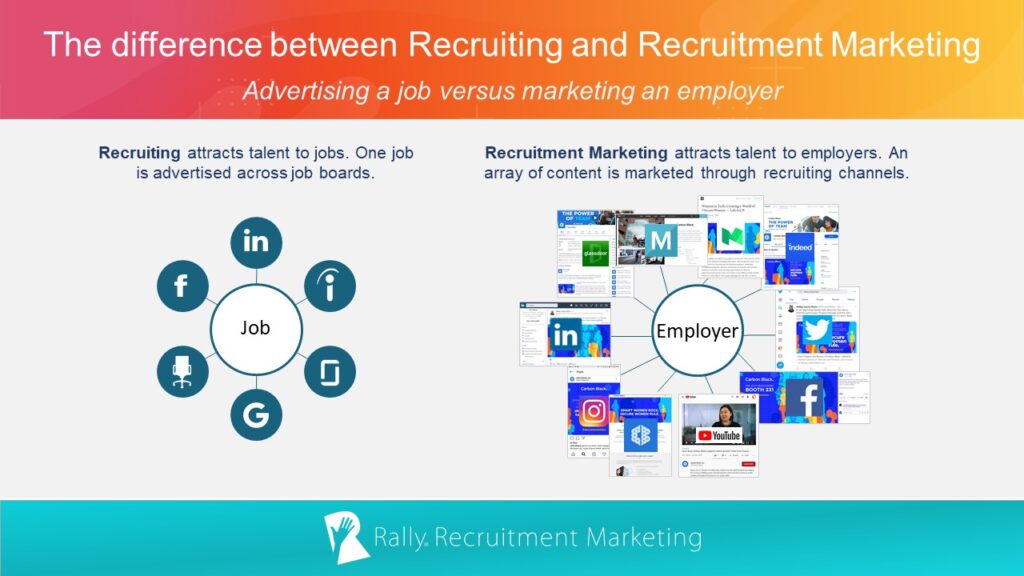 1. Use Paid and Organic Marketing
Almost all organisations use social media in their brand-building strategy. It is, however, challenging to use social media to promote company culture.
It is easy to use social media to promote your recruitment content and build a brand. However, you cannot use all social media platforms for recruitment marketing. Your target candidates spend more time on certain social platforms. So, you must know these social platforms. For instance, you can post open roles on LinkedIn and use Instagram Stories to target Gen Z and millennial candidates.
You can use both paid and organic marketing to achieve your goals. Creating recruitment content for your organisation can help attract potential candidates to the organisation.
2. Use Owned Media Channels
You can use your owned media channels, such as your blog and your website, to attract potential candidates. So, use owned media channels to build your brand …